In Commemoration of Billboard Music Awards – Top 5 Worst Award Show Mistakes
How do we know which musicians deserve our admiration, our love, and our loyalty? Every year there are hundreds of new artists that pop up, and of those that pop up, only a select few break through. For those who do not last, they are overshadowed by talented behemoths. Traditionally the opening of the envelope is a quintessential element designed into the ceremony. There is a unique sense of mystery that comes with that small piece of stationery, embodying the essence of the entire evening as the audience waits and sits on the edge of their seats.
BUT
There are times when human error can encumber the enchantment of an award show. There's nothing worse than mistakenly award the wrong person an award they did not win.
OUCH!
Now, let's take a look at history's greatest award show mistakes: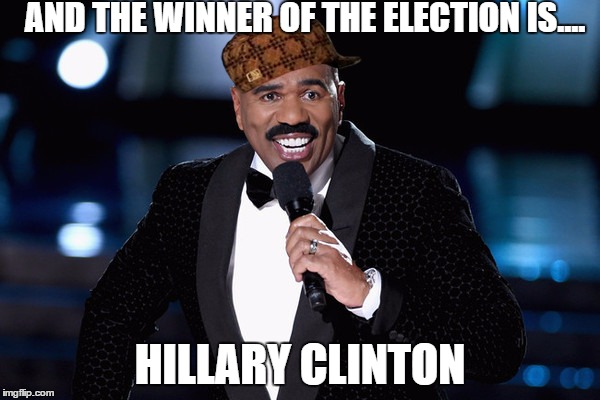 1. Steve Harvey
First on our list is Steve Harvey. In 2015 while hosting the Miss Universe Pageant, Steve mistakenly crowned Miss Colombia Ariadna Gutierrez, forcing her to give up the crown to its rightful owner, Miss Philippines Pia Wurtzbach. Unfortunately for the Family Feud host, this is one mistake the internet ran wild with - new memes would pop up everyday.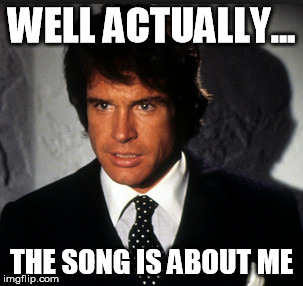 2. Warren Beatty
Number two on the list rightfully belongs to Warren Beatty and his co-hostess Faye Dunaway (best known as Bonnie and Clyde). During the 2017 Oscars, Warren Beatty was given the wrong envelope and announced the winner of Best Picture as "La La Land" rather than "Moonlight." Beatty held the envelope for Best Actress - upon opening it and scanning the name he passes it to his co-hostess Faye, who unwittingly announces "La La Land" as the winner. Oh boy, what a show. By the time the cast and crew had finished their heart warming speeches, a stage hand scurries across to inform them of the switch up. That is when Jordan Horowitz says: "Guys guys I'm sorry... no... there is a mistake. Moonlight, you guys won best picture. This is not a joke. Moonlight has won best picture."
3. Sammy Davis Jr.
Next up is the infamous Rat Pack officando, Mr. Sammy Davis Jr. In 1964, Sammy Davis presented the award for Best Music to John Addison, who was not even in the category. In actuality, the award was supposed to be given to Andre Previn for "Irma La Douce." In typical effortless fashion, Davis Jr. swiftly corrected himself noting that he was given the wrong envelope (but seriously… who's in charge of this kind of stuff… they need supervision).
4. Michael Keaton
Possibly the most hilarious instance on this list is Michael Keaton's combining of "Fences" and "Hidden Figures" to "Hidden Fences" while announcing the nominees for best supporting actress at the star-studded affair. Keaton wasn't the only one to say the wrong movie title. Earlier in the night, Today show correspondent Jenna Bush Hager made the same "Hidden Fences" mistake while speaking with Pharrell Williams on the red carpet. Williams, 43, was nominated for Best Original Score for "Hidden Figures" at the show. It's one thing to read the wrong name, but to combine the names of two films into one is priceless.
5. Chris Brown/Rihanna
Lastly, during the 2011 BET Awards, one lucky fan was given the privilege to announce the winner of the Viewers' Choice Award. As they read the teleprompter, the wrong name appeared (funny how commonplace this seems to be) showing Chris Brown as the winner, which clearly was not the case since the presenter immediately recanted their announcement granting Rihanna the award… but wait, it gets better. Another presenter chimed in as the first presenter fumbled with the teleprompter announcing Drake as the correct recipient of the award. Talk about awkward! The hip-hop star himself recalls the whole experience as awkward, but in typical Drake fashion, he took it smoothly and accepted his award with grace.
When it comes to any award show, reading a winner's name off of a card makes it official, and surreal. Once the seal has been broken and the contents have been read, there's no going back, well, except in Steve Harvey's case (yeah, we're not letting that one slide).
Perhaps if Sammy Davis Jr. and Warren Beatty were given the right (aka Paper Pop) cards they could have also been spared the cultural backlash of mistakenly announcing the wrong prospective winners. But there's no doubt if he had a Paper Pop Card, he wouldn't have gotten them mixed up. After all, how can anyone mistake a pop-up stencil of a person?
As an added bonus this year's 2017 Billboard Music Awards will present each winner with a specially handcrafted 3D popup card. This is paramount since this will be the first time that popup cards will implemented to announce the winners. Hopefully this year Chrissy Teigen and Ludacris can make the 2017 BillBoard Music Award show pop!